ED CUNNINGHAM, '89 - SPOTLIGHT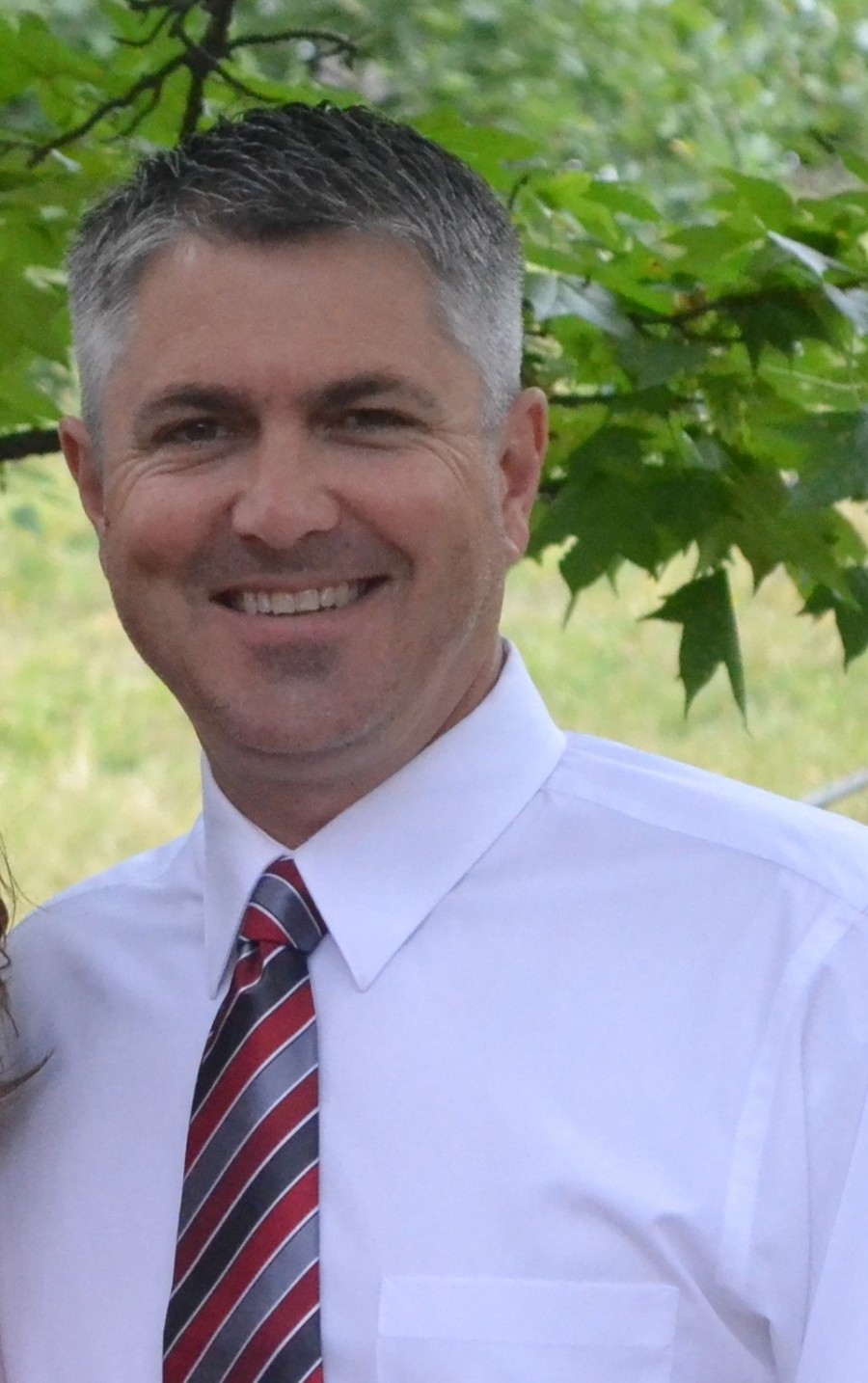 After graduating from Princeton in 1989, Ed went on to Bowling Green State University and earned a Bachelor of Fine Arts in 1994.  He and his wife Diana met at Bowling  Green and have been married for 21 years.  They currently reside in Sharonville after moving there upon graduation, in part  because of Ed's fondness for the city and for the Princeton school district.
Ed has been in the banking industry since 1997 and is currently a commercial loan officer and assistant vice president at Park National Bank. He has been a longtime volunteer within the city of Sharonville and the Princeton School District.  He coached soccer, softball, baseball and basketball for the Sharonville youth organization and served a number of years as SYO president.  He has been a member of the Sharonville Economic Advisory Committee, Sharonville Downtown Master Plan Committee and Sharonville Chamber of Commerce. In addition he served as a Sharonville city councilman from 2010-2016 and is currently the city auditor.  As councilman he founded the Festivals of Sharonville and currently serves as an advisor on their board.  He extends that level of commitment to the Princeton school district as well. He takes great pride in being a  Princeton alum and you can often find him at  soccer, basketball, football and baseball games, water polo and tennis matches, band, orchestra and choir concerts and award and recognition banquets.  He has served on the Princeton City Schools Finance Committee, volunteered his time to passing levies and helped with school board members' campaigns. He spent a year as volunteer president of the Princeton Education Foundation and currently serves as an executive trustee for the foundation.
Ed and Diana have 2 children both of whom have been in the Princeton school district since kindergarten.  Hannah played soccer and sang in the Acapella choir and graduated from Princeton in 2014. She is currently in her 2nd year at The Ohio State University.  Joe plays varsity soccer and tennis and is currently a senior.