SUSANNE ROSS TULLOS, '88 - SPOTLIGHT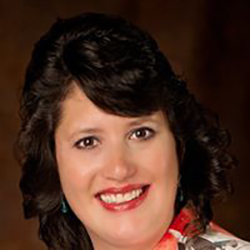 Susanne graduated from Princeton High School in 1988.  She enjoyed her high school years; she was active in A Cappella Choir, Choraliers, Drama Club, Odin's Word Editor, Year Book Staff, Quill & Scroll and Young Authors.  She played Basketball for 1 year, Fast Pitch Softball for 2 years and was on the Women's Golf Team all four years.  She really enjoyed the golf team and in 10th grade received the "MIP" award and as a senior year received "MVP" award.
Susanne's dedication to practice and improve her game paid off thanks to the help of her coach Mrs. Sroufe, Susanne received a golf scholarship to the University of Cincinnati where she graduated in 1992 with a Bachelor's Degree in Sociology.  She went on to receive her Master's Degree in Public Administration in 1996 from Northern Kentucky University. 
Susanne enjoys nonprofit work and has worked with the Girl Scouts, Greater Hamilton Chamber of Commerce and the Cincinnati USA Chamber of Commerce over the years.  Currently she is in transition looking for a new opportunity to use her skills and talents. 
Susanne is married to Scott Tulloss, another Princeton grad (1985) and lives in Evendale.  They have two children; Adam is in 8th grade and attends the Princeton City Middle School where he participates in Zero Bell Orchestra, Junior Honor Society, Cross Country, and Tennis team.  Their daughter Amanda is in 5th grade at Evendale Elementary where Amanda is Co-President of Student Council.  Amanda is very active and participates in a variety of community sports all year round along with piano lessons and Girl Scouts.  Amanda is looking forward to visiting Washington DC in May with her Evendale Elementary 5th grade class.  Susanne is planning on being a chaperone for the trip. 
It has been a blessing that both Adam and Amanda have been able to attend and enjoy the newly built schools in the Princeton District.