Distinguished Alumni Winners
BERT BAUSMITH, '63 DISTINGUISHED ALUMNI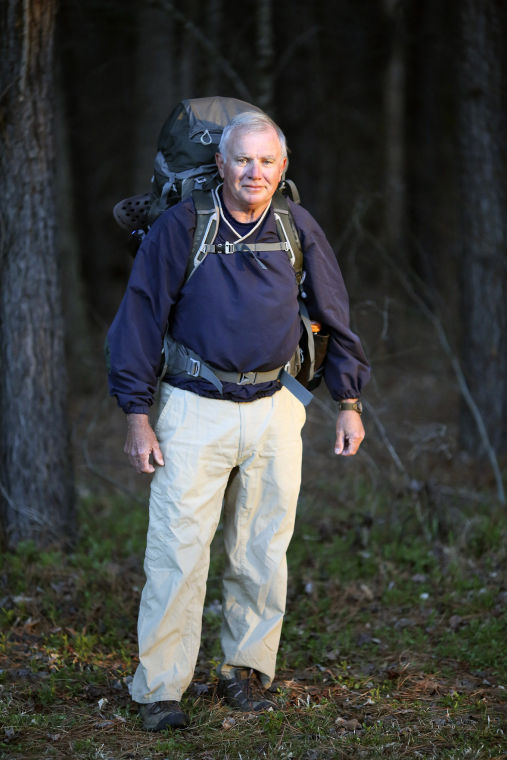 Bert is a native Ohioan, having lived in the Sharonville area most of his school years. He attended Runyan Elementary, Sharonville High School (7th grade) and Princeton High School, graduating in 1963. After two years at Bowling Green State University, he transferred to The Ohio State University and graduated with a bachelor's degree in mechanical engineering in 1968.
Upon graduation, Bert joined the DuPont Corporation where he spent his entire professional career of 33 years. In 2001, he took advantage of an early retirement opportunity. As an engineer at DuPont, he worked in the areas of machine design, manufacturing, maintenance support and project management. He was assigned to two manufacturing sites….Parkersburg WV and Florence SC, where he now resides.
Bert is married to Shirley Carr Bausmith, an educator who currently is the Dean of the School of Education at Francis Marion University in Florence. They've been married 29 years.
His long distance backpacking career began in 2006 with an impromptu thru-hike of the Appalachian Trail, a 2180 mile footpath extending from Georgia to Maine. Now bitten by the "bug", he has since thru-hiked the Appalachian Trail two more times, most recently in 2015. Other notable trails on his resume include the John Muir Trail, the Vermont Long Trail, Minnesota's Superior Trail and the Northville Lake Placid Trail in New York's Adirondack Mountains.
Other activities and interests include golf, racquetball, antiques, stained glass, carpentry, hunting and firearms.