Distinguished Alumni Winners
DARYL GORDON, '79 DISTINGUISHED ALUMNI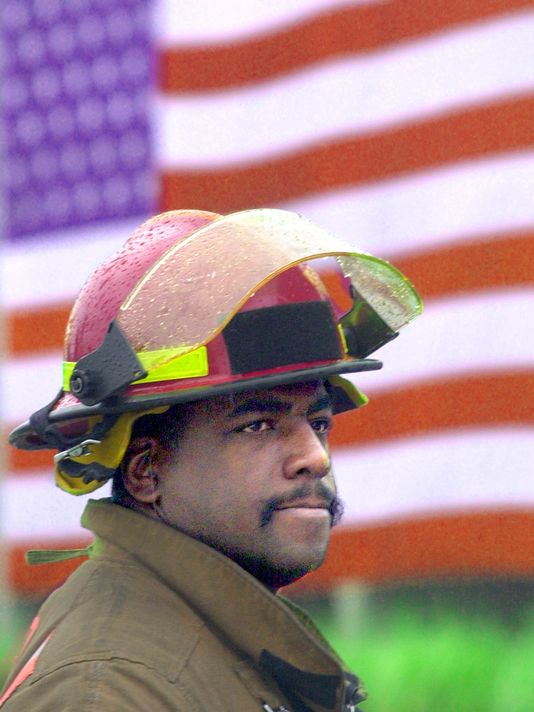 Daryl Eugene Gordon was born on Oct. 25, 1960, in Cincinnati, Ohio He was an industrious child and would wait after school and watch all the kids go to the corner store for candy. He would run home and wait for his sister Dorothy, who had also stopped at the store without permission. Arriving home, she would not be able to go far without handing over some of her candy as ransom.
Mr. Gordon attended the Princeton School System and graduated from Princeton High School in 1979. A skilled athlete, he was a member of the 1978 Ohio Division I State Football Championship team and served as a lifeguard for the Woodlawn Community Pool.
After graduation, Mr. Gordon continued his education and attended Ball State University and majored in Business Administration. While he was there, he played offensive guard for the Ball State Cardinals. Mr. Gordon enjoyed his college days and became a member of the Delta Iota Chapter of Kappa Alpha Psi Fraternity Inc.
He also met the love of his life, Angela Shives. Mr. Gordon first saw Angie in a Business Economics class and they started dating while he was a pledge. They married on Aug. 5, 1989, in Gary, Indiana. From this union, they were blessed with two beautiful girls, Angelique and Chelsea Gordon (also Princeton High School graduates). Mr. Gordon was always happy to share that being married to Angie was the "best thing" he ever did in his life. A devoted family man, he always put his "girls" first.
Mr. Gordon always had a passion for fire trucks. As a young child, at the sound of a fire siren, he would look for the fire engine or truck and follow them on his bike.
When Mr. Gordon was a senior in high school, he joined the Woodlawn Fire Department as a volunteer. He remained a volunteer firefighter until he was accepted into the Cincinnati Fire Department in 1985. Upon the start of his career, Mr. Gordon was not content with sitting still. He volunteered to receive training as a bomb technician and attended the Red Stone Arsenal Hazardous Device School in Huntsville, Ala.
Mr. Gordon served on Special Details that assisted in scanning areas for visits from the following: President Clinton, President Bush and President Barack Obama. Mr. Gordon served in this position for more than 25 years of his career and earned the title of Senior Bomb Technician. Mr. Gordon was promoted to Fire Apparatus Operator and completed his final run on Heavy Rescue 14 on March 26, 2015.
In his spare time, some of his most cherished moments were his gatherings with family, friends and their fireside chats he held in his backyard. Mr. Gordon was also an avid racing fan and could always be found in his garage tinkering with his Dune Buggy, Volkswagen or his Funny Car. He also enjoyed sharing a good cigar and a nice glass of spirits.
Daryl lost his life in the line of duty on March 26, 2015, battling a multi alarm fire in the City of Cincinnati. Numerous lives were saved the day Daryl died and his memory will live on in the hearts and souls of his co-workers as well as in the fire service as a whole.