Distinguished Alumni Winners
MONTY LOBB, EMERITUS AWARD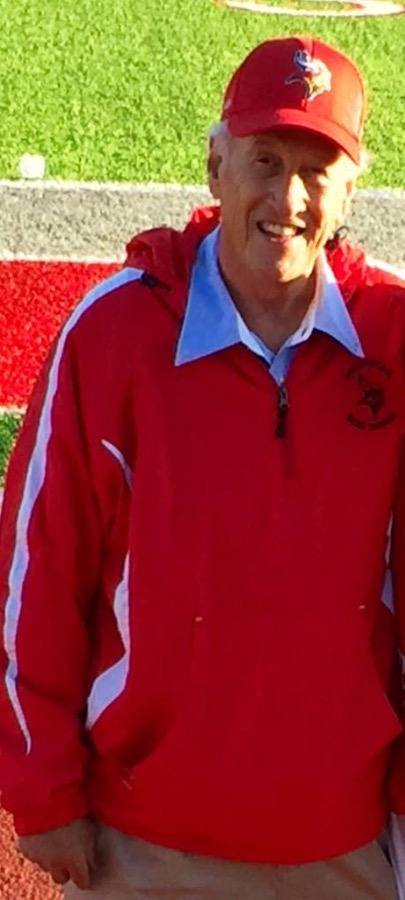 Monty Lobb was born October 19, 1938 in Summersville, Kentucky. He was the third child and only son born to Howard and Della Lobb. His father was a farmer, who gave up his trade to become a pastor, therefore transplanting the family frequently around the state of Kentucky to lead new congregations. In 1955, Monty moved to Corbin, Kentucky, where he played baseball for the Corbin Red Hounds, hitting three grand slams in a tournament game at Eastern Kentucky University. Although the Cincinnati Reds were interested in drafting him, he decided to graduate in 1956 from Corbin High School, and head to Point Loma Nazarene College on Baseball and Basketball scholarships. He then attended Trevecca Nazarene College, and graduated with a B.A. from Olivet Nazarene College in 1960, where he met his wife Myrna.
In 1961 he and his new wife Myrna, moved to Cincinnati, Ohio, where Monty was hired by Dr. Robert E. Lucas to teach 7th grade American History from 1961-1965 at Princeton Jr. High School. During the early 60's, Monty became a father twice over, with the birth of Monty Jr., and his daughter Kelli. During these early years of teaching and parenting, he pursued postgraduate studies at U.C., Miami and Xavier, graduating in 1965 from The University of Cincinnati with a masters degree.
At the age of 26, Dr. Lucas moved Monty to Sharonville Elementary to become the principal of 900 students. He had an incredible passion for his children and staff of Sharonville! He served them until the spring of 1982, when he left to move to Central Office to be the Assistant to the Superintendent, Dr. Dick Denoyer. During his time at Sharonville his daughter Hillary joined the family in 1969, followed by his son Christian in 1972, and in 1991 the last to come to the family, daughter, Danielle.
Throughout his tenure at central office Monty also filled the position of Lobbyist for the Princeton City School District representing the school not only in Columbus, but also in Washington D.C. He also helped manage the human resources department, was the lead on multiple tax levies, served as the liaison between the district, real estate companies, businesses, and ministers within the Princeton boundaries and, founded and ran the Viking 50/50 club (the precursor to the Princeton Education Foundation.) Monty also represented Princeton on the Ohio PTA, and Princeton and Ohio on The national PTA level.
 After 37 years of working for Princeton, Monty left in 1997 to become a professional fundraiser for charities, and the manager for his daughter Kelli's career as a christian recording artist. To add to his plethora of career endeavors, in 1998, Monty became a consultant for Koch Foods, and from 1999-2013 the Director of Human Resources for the company.
Throughout Monty's life not only has his heart and dedication belonged to Princeton and his family but to the Lord and his church as well. Monty and Myrna have attended the Springdale Church of the Nazarene for 55 years (1961-present), where his father was an associate pastor. Monty served as a Sunday school teacher, a board member on the buildings, administration and finance committees. He also believed that your walk with the Lord should extend beyond the church walls, so in 1982 in conjunction with Dr. Jerry Kirk and others he served as a founding member of CCV, Citizens for Community Values that tackled the issue of pornography in Cincinnati.
Monty and Myrna have been married 55 years, put five children and three of their eight grandchildren through Princeton from kindergarten to graduation. He instilled in all of them a passionate love, pride and respect for Princeton!!
Monty's heart beats, and his soul has been 100% invested in a select few things in this life, his Lord, his family, service to others, and Princeton. In him lies the heart of a "True Viking"