Friends of Princeton Winners
DANIEL REGENOLD, FRIEND OF PRINCETON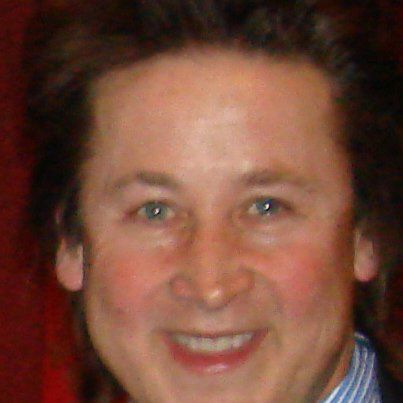 Dan has a long history of entrepreneurial ventures. In 1983 he founded Posterservice, Inc., a distributor and publisher of art images which go to the college and mass markets. In 1992, Regenold founded Frame USA, Inc., a picture frame manufacturing business which makes American made picture frames. Frame USA and FrameUSA.com, which operates with 70 employees in Springdale, sells a wide selection of picture frame products throughout the United States.
Dan has become active in government in the past decade. He was one of the founders of WeDemandAVote.com which successfully fought and stopped, by ballot initiative, a sales tax increase in Hamilton County, Ohio that was put into place without a vote by the people. WeDemand was also successful in stopping Red Light Cameras in Hamilton County, Ohio in 2008. Regenold spoke at the CPAC Convention in 2008 to discuss major Grassroots initiative actions across the United States. In 2010, Regenold became one of the three leaders of a Statewide Initiative to End the Ohio Estate Tax which he calls "The Worst Estate Tax in the United States" because of its harmful impact on the Middle Class. In 2011 Ohio's Estate Tax was repealed.R
During 2011, Dan founded EmpowerUOhio.org, a free University offered in the Greater Cincinnati area. The explicit goal of EmpowerU is to Educate * Enjoy * Engage. The University prides itself on offering non-partisan educational classes offered to all parties. In 12 semesters covering six years EmpowerU has taught over 300 classes, which are available on www.empoweruohio.org.
Dan is passionate about the arts and charitable endeavors and is a former President of the Board of Visionaries and Voices, a disabled arts organization in Cincinnati (V&V also has a studio located at Frame USA). In 2011 Frame USA was honored by Smart Business Magazine as a winner of one of the Pillar Awards for Community Service in Cincinnati, Ohio for its monthly charitable giving program and for its Annual Fill the Truck Initiative. Regenold and his wife Becky live in Glendale, Ohio (and he loves the Indiana Hoosiers Basketball team!).
Dan and Becky are passionate about working with Princeton City Schools on many different levels. His 3 children, Kelly, Emily, and Daniel got an incredibly great education at Princeton and they are all appreciative. Special areas of joy for the Regenolds are the Music and Jazz Program and the Tennis Program. Princeton has collaborated with Regenold and Frame USA on its highly successful Fill the Truck Program for several years. Last year the program produced over 44,000 items in 23 days which were donated to six great charities that help people.
Dan also has a special affinity with Board Member Susan Wyder and would be willing to help her with just about anything—including the great Princeton Closet!