Distinguished Alumni Winners
KEVIN HARDMAN, '89 - DISTINGUISHED ALUMNI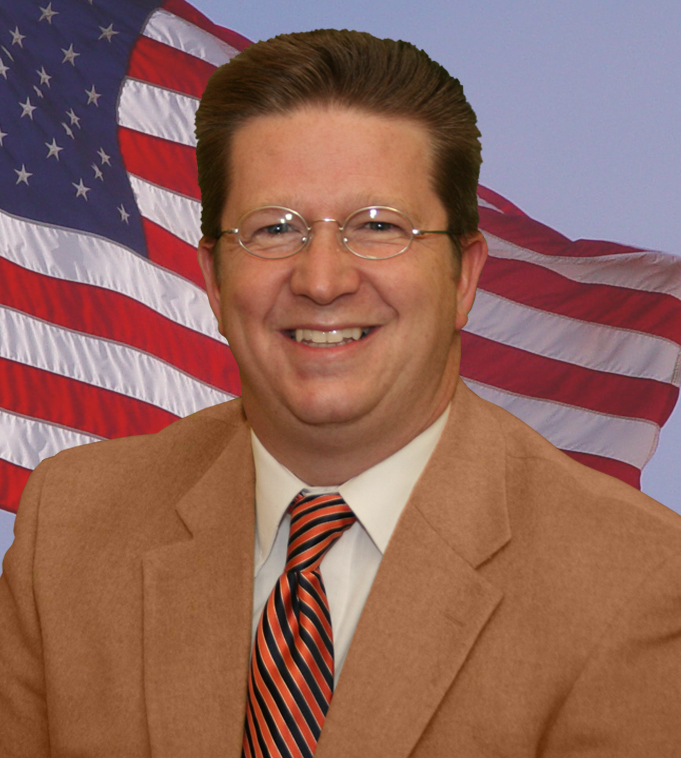 Since the age of two, Kevin Hardman has resided in the city of Sharonville. He attended Sharonville Elementary School, Princeton Junior High, and graduated from Princeton High School in 1989. While at Princeton, Kevin was an active participant in school choirs, theatre, and Key Club. His senior year, Kevin was the recipient of the National School Choral Award, President of the National Honor Society, and President of Key Club. In 1999, Kevin married Amy Goohs-Hardman. He and Amy are proud to raise their four children, Alyssa, Matthew, Noah, and Samuel, only blocks from his childhood home, as proud Vikings.
Kevin attended Syracuse University, where he received degrees in political science and broadcast journalism. He has a juris doctor degree from the University of Cincinnati College of Law.
For 18 years, he served as an Assistant Prosecuting Attorney in the criminal division of the Hamilton County Prosecutor's Office. There, he supervised felony and juvenile prosecutors, represented the State of Ohio in the most serious felony cases and served on Ohio's Internet Crimes Against Children Task Force. In August 2015, Hamilton County Juvenile Court Administrative Judge John Williams appointed Kevin to be the Court's administrator. In this role, he oversees the daily operations of a Court that impacts the lives of thousands of county children every year.
Kevin has served elected office in the City of Sharonville since January 2000. He has been Mayor since January 2013. He serves as Chairperson of the City's Planning Commission. He is a Board Member of the Ohio-Kentucky-Indiana Regional Council of Governments and is Board President of the Hamilton County Municipal League. Prior to becoming Mayor, Kevin served the City as member and chairperson of the Board of Zoning Appeals, Ward One Council member, and President of Council. 
Kevin is a member of the Hamilton County Ethics Commission, Family and Children First Council, and Project Gain Committee. He is actively involved with the Sharonville United Methodist Church (where he leads the church's praise team), Sharonville Republican Club, Hamilton County Republican Party Executive Committee, and the Sharonville Kiwanis Club. He is committee chairman of Matthew's and Noah's Cub Scout Pack and serves on the nominating committee of the Dan Beard Council of the Boy Scouts of America. Since his daughter's juvenile arthritis diagnosis, Kevin's entire family have been tireless advocates and fundraisers for the Arthritis Foundation. Alyssa's Angels, for three years running, have earned top fundraising honors in the annual Jingle Bell Run. Kevin has previously coached and still actively cheers his children's Sharonville Youth Organization sports' teams.
Kevin is a proud Princeton Viking. He is greatly honored to be recognized by the Alumni Association for his contributions to this great school district and community.