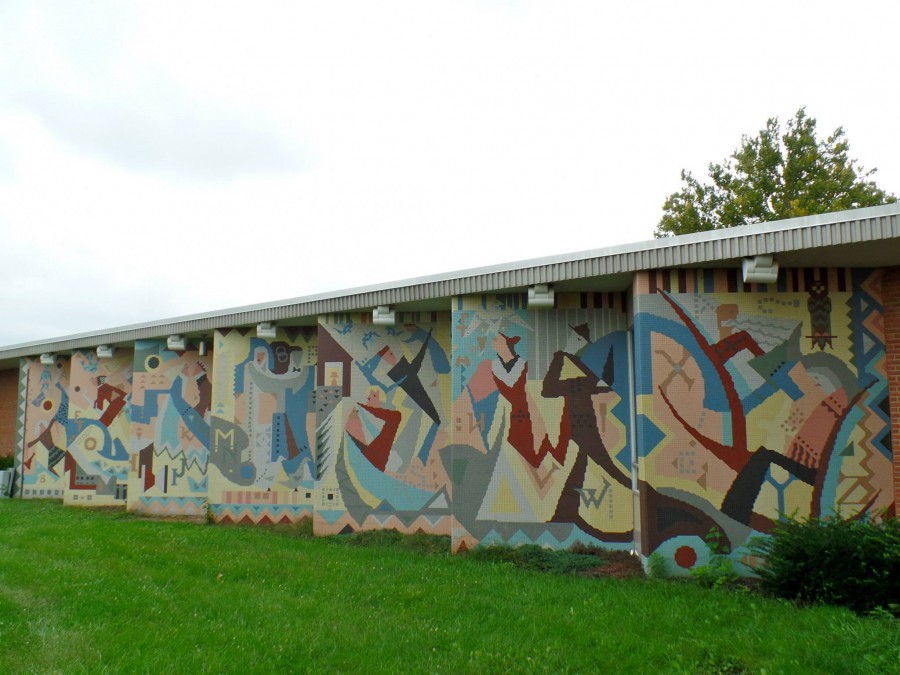 How many times have you walked past these murals during your time at the old Princeton High School? Cincinnati artist Carl Zimmerman donated these murals to the Princeton District in 1958.
These murals faced destruction when the wrecking ball arrived for the old high school, but thanks to the efforts of Kelli Lobb Reisen, and other alumni, the murals have been spared. Since the completion of the new campus, the "Save the Murals" team has been working to collect funds and in-kind donations to create the mural's new permanent home! Located on the northeast corner of the new High School, the project is just about complete.
In fact, the dedication for the new site is Saturday, April 18, 2020, at 11 o'clock AM!
Learn more at the Save the Murals Facebook page.